Our goal at CCR is 100% customer satisfaction. Whether we fix your PC and MAC, we want your experience with us to be excellent. We come to your home across the Lompoc Valley. We are a full service technology company taking care of PC and Apple products. If you need help, call for a Rescue!

Troubleshooting
Have you ever been presented with an update to software and you don't know if  it's loaded in your PC? We can help.  We understand technology. We can find the problem and put the calm back into your life.



Backup and Recovery
Your PC won't boot, your pictures, music, and documents are gone.  Let us help you protect your important data before disaster strikes.




Training and Instruction
Our instructors and technicians have over 80 years of experience. We can help you understand technology. We  realize everybody learns differently. From hands on to making a "cheat sheet" to help you remember, we will make sure you "get" it.



PC and User Security
Computer and password security is key; without it, you can lose your identity, your good name, and your finances. We know how to secure your technology, how to create a strong password,  and how to use the web securely. Don't let the bad guys with weak passwords!. Let us help to strengthen your security and keep the hackers, out!.



New Technology
Have you thought about getting a tablet, or maybe a smartphone? Can't decide between a new PC or a laptop? Let us help you navigate the technology highway and get what you need. Without a good guide, you may take a wrong turn. Let us help you research it, purchase it and install it.



Network Security and Virus Protection
Is your home wireless network secure? Do you know if your neighbors are using your internet connection?  Is your antivirus really protecting you? We can make sure you're protected and feel secure using your technology.



Rob Vesely
Founder & CEO
I have been working with computers since the early days of PCs, over 30 years. I am Microsoft trained and certified. The mission at California Computer Rescue is to help people with technology. It's hard when you have had a PC/MAC…
Kenny Agbodike
Technician
I have spent the past 10 years in technical support on computers, networks and business machines via, phone, counter and onsite. I have a strong background in Microsoft & Apple operating systems and products
Dorretta Bradshaw
Administrator & Instructor
Would you like to learn more about the computers you use every day? How about your smartphone or tablet?  Would you enjoy becoming more efficient at the tasks you spend the most time on..
Where we serve
Serving Lompoc, Vandenberg Village and Vandenberg SFB.
Where we serve
We are a mobile business…
We come to you!
If you have any further questions, click below.
Questions? We can Help you.
Frequently Asked Questions.
Do you accept Debit/Credit cards?
Yes we do, for a small additional fee
Do you offer a hardware guarentee?
We only support the manufacture hardware warranty. We do not warranty parts we did not purchase.
What are your hours?
Monday-Friday: 9:00 am- 8:00 PM
Saturday: Appointment Only
Sunday: Closed
Are your technicians bilingual?
Yes they are
Read What Our Clients Say About Us
Our Testimonials
"I really liked the quick response to all the computer needs at my business, it was very professional, friendly and fast, very reasonable priced too, thank you for all your work."
"Rob, owner at Computer Rescue, is exceptional! I have been his loyal customer for over 5 years and each and every time he has been professional and extremely helpful with my computer needs. I would highly recommend his company and know he and his staff will provide you excellent top notch customer service."
"Rob always answers my questions and ensures that I also understand his answers. I appreciate his suggestions on how to improve my computer experiences."
"We have used Rob and his company for several years to buy and install a computer ,add software , and install Security Protection.We especially appreciate his prompt reply and visit when we are requesting a service call. He and his service men are always friendly and know how to fix computer problems efficiently."
"I have received the best support from CCR during the Robbery of our house. My video cameras and the computer installed worked perfect and within 2 hours of the invasion by the robbers we had them identified and by the end of day 2 in jail, the next two the morning of the next day and the last one is being chased down and is still on the loose!
With help from Robert Vesley he was able to help me transfer the vidoes from the cameras to computer sticks which I then could gave to the Chief of Police and the Judge handling the case. This helped greatly to identify these robbers in three other robberies also – that is perfect work for a good cause. Thanks to CCR for all the help!
We continue to receive excellent support from California Rescue and their help is outstanding."
"Took my boat-anchor of a laptop (purchased new in '15) to Rob before I threw it in the trash for being 'slower than molasses running up hill in January'. Rob chuckled at my plans, asked me to give him a week, and then maybe I'd reconsider. I am now a proud and frequent user of this lightening-speed laptop thanks to Rob's technical acumen. Throw in professional and friendly service, and you have an easy 5-star rating!! Thank you, Rob!!"
Existing Customers
Please click the button below and leave us a review
of your experience with California Computer Rescue.
Get Up to Date
Our Latest News & Blog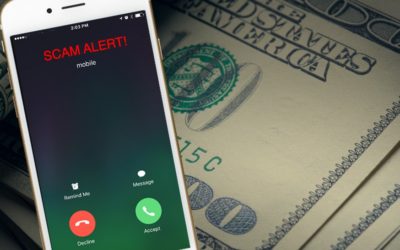 Some people in the world are not nice and they are out to rip you off. As the owner of California Computer Rescue, I received several calls this week about a scam that preys on older, less tech-savvy people. The phone will ring. A person with a heavy accent may tell...
read more
Our Location
We are Mobile. We Come To You.
Call for RESCUE
(805) 743-3369